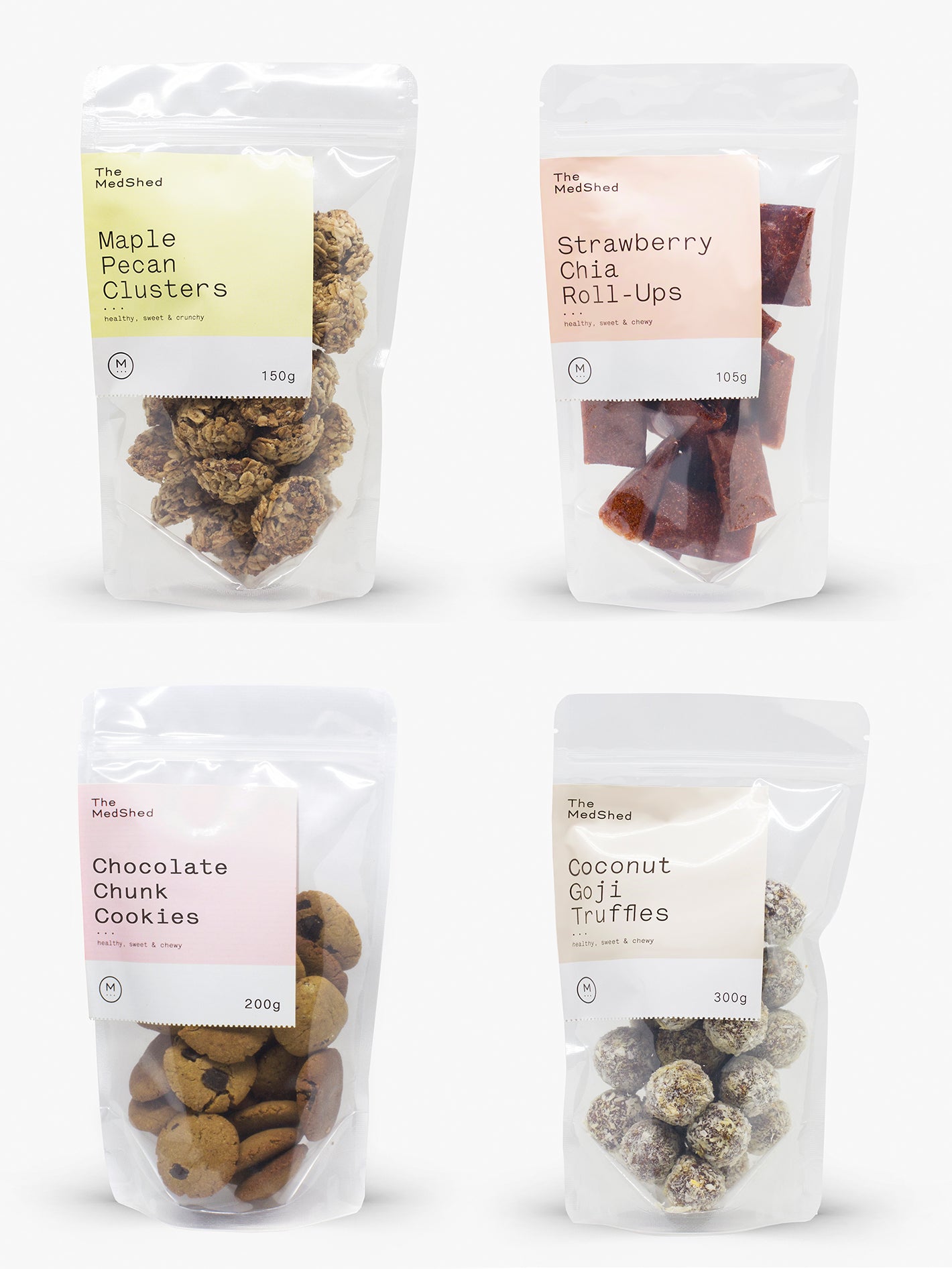 OUR SNACKS
The MedShed is about getting all the fun, guilt none – that's why we've crafted you a family of deliciously hearty snacks made with a lot of love and a whole lot of goodness. 
Our guilt-free, on-the-go snacks are free from all things refined. Made with clean, minimally processed ingredients, our mini bites are deliciously wholesome and nutrient rich. 
Our nutrition rule aims to keep a good balance of fiber, healthy fats and protein that offer sustained energy release. The complex carbs in all our goods are there to help prevent those crazy trigger-happy sugar spikes that tend to take us on unwanted comedowns. 
The ready-to-eat snack range is your go-to when looking for easy nutrition, healthy snacks, breakfast options and pre/post workout bites.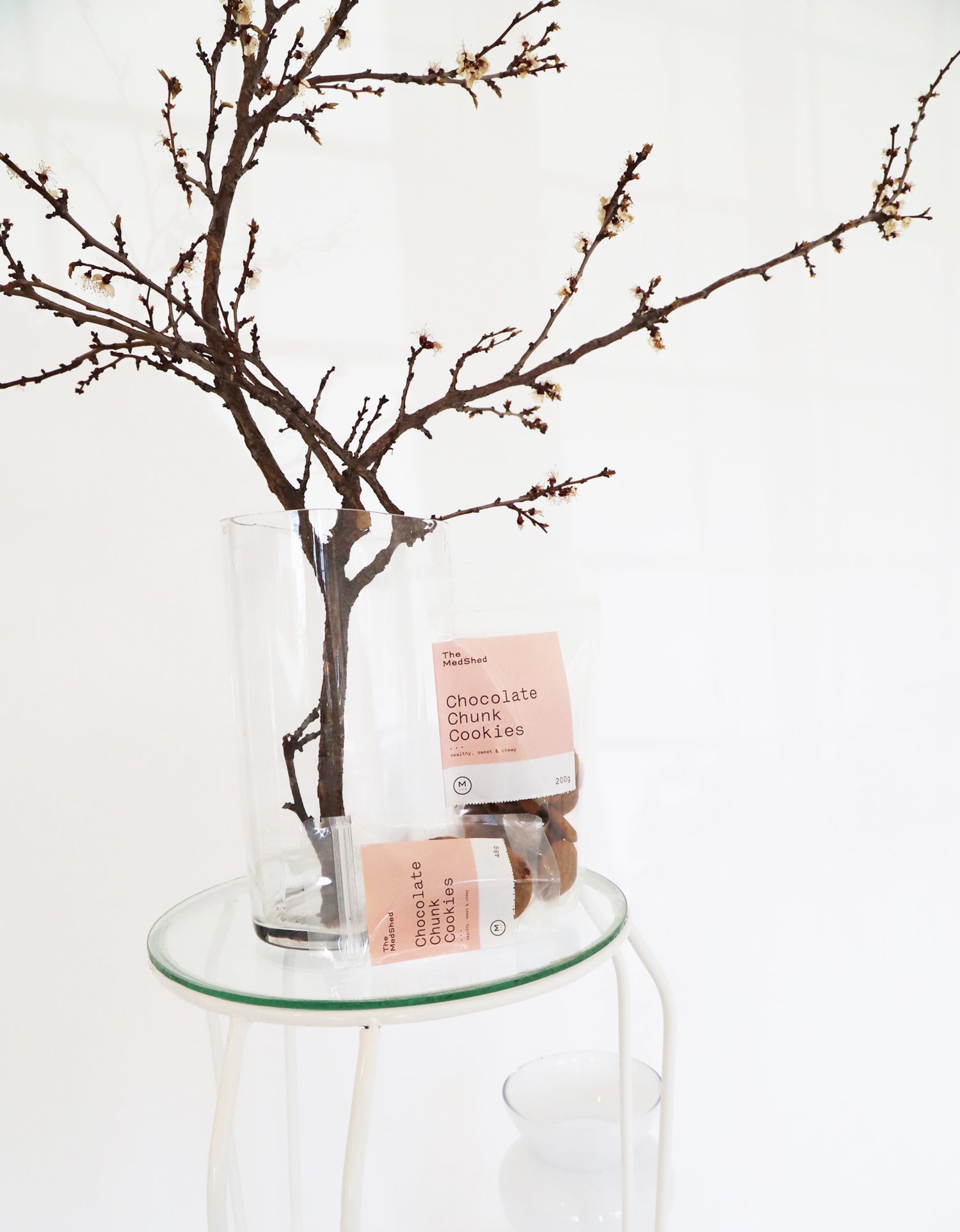 OUR FEEL-OSOPHY
Born in 2014, The MedShed is a holistic approach to living a wholesome, awesome life. 
The MedShed name was created from a symbiotic relationship between 'shedding' and 'medicine'. Deeply rooted within our philosophy is the idea of tackling issues by taking your health into your own hands. The MedShed wants you to nourish your body, transform your life and support your mind by shedding those meds. Often, the best way to heal might be an ingredient sitting in our pantry, a book recommended by a stranger, or a night out with friends. 
Choose yourself first. Shed the rest away. That's what we're all about.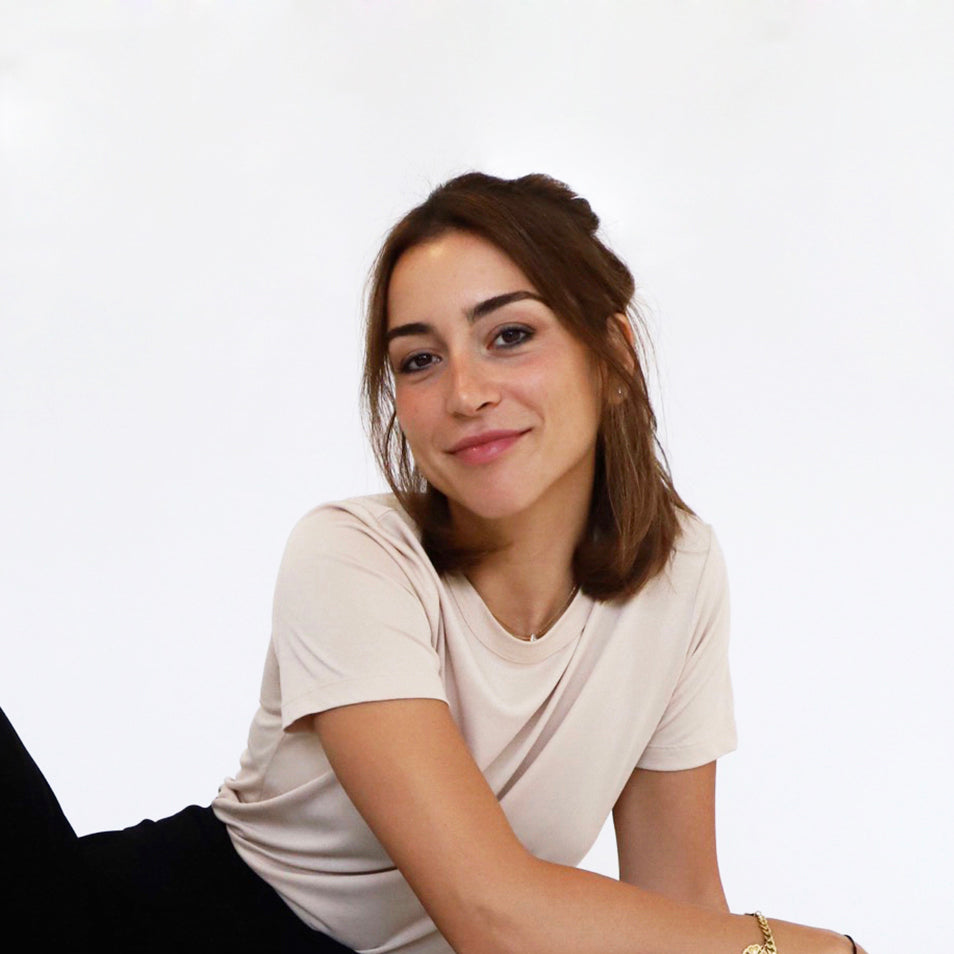 OUR FOUNDER
Karma Bdeir, founder of The MedShed, is a health enthusiast and advocate. She switched from a career in interior architecture to follow her love for all things feel-good -- graduating as a holistic health coach from the Institute for Integrative Nutrition in New York. She launched The MedShed as an initiative to shed some light on the holistic approach to living and of course, as a means to satisfy her own sweet tooth when 'healthy' sweets were nowhere to be found in the region.
The most important factor for good health, Karma believes, is having enough respect to listen to your body and to your inner voice, equally. Silencing all outside noise, she chooses the 80/20 lifestyle. She's an advocate for eating healthy and wholesome, unprocessed, nutrient-rich foods that make her feel good, while also leaving room for decadent indulgences here and there. 
She hopes to soon turn The MedShed into an environmentally-conscious initiative that takes better care of our collective home, planet earth.